As more organizations decide to adopt agile principles, the demand for professionals who have agile skills has been increasing. Agile has traditionally been associated with development teams but now other departments are also sitting up and taking notice of the benefits and results of an agile mindset.
The role of Agile Service Manager came about by applying agile principles to Service Management. 
Training by us, Certification by EXIN
EXIN Agile Service Manager
Agile Service Managers can become an essential link between Operational and Development teams and therefore are essential in making DevOps and Agile work in organizations.
There is an increasing demand for this role which is reflected by attractive salaries and opportunities. Professionals from many different backgrounds should consider becoming an Agile Service Manager if they want a dynamic, challenging and exciting career.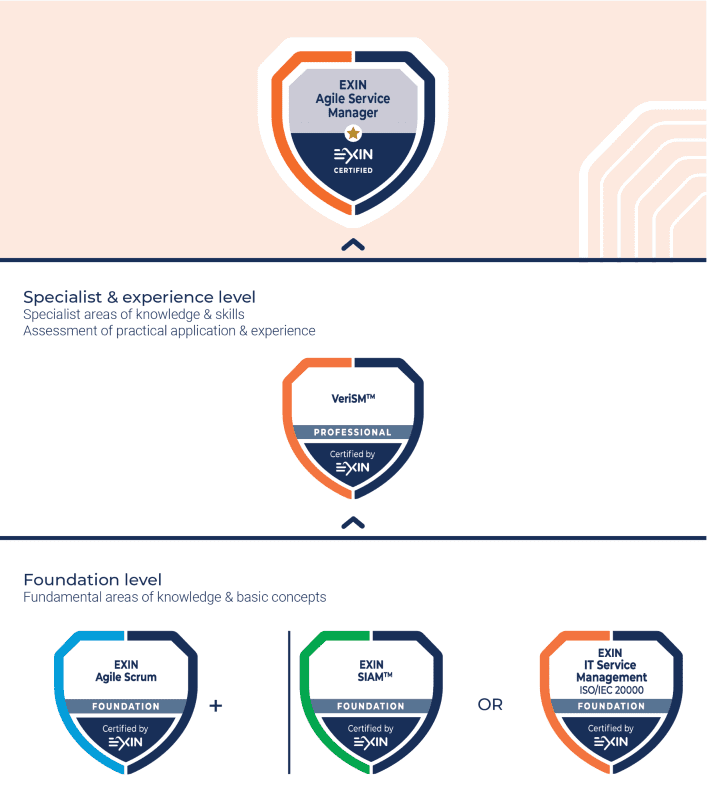 Agile Service Manager Certification Path
A total of 3 certifications are needed to achieve the certification of EXIN Digital Service Manager- Integration Track.
(2 Foundation Level + 1 Specialist & Experience Level).
2 Certifications at the Foundation Level
First one is mandatory:

EXIN Agile Scrum Foundation

Second one can be chosen from the list of two certifications  provided below:

EXIN SIAM Foundation
EXIN IT Service Management Foundation based on ISO 20000
1 Certification at the Specialist & Experience Level
CF & EXIN HAS TEAMED UP TO MAKE YOU SUCCESSFUL
Consultants Factory (CF) is a leader in IT Management Consulting & training
At CF, you will be groomed by practicing Consultants & auditors, and NOT pure-play trainers
EXIN is a leading, high-quality and respectable Exam Institute
Accredited certificate from EXIN are a game-changer
Certification Journey Details
After completing the three (3) required certifications, you will automatically be awarded the EXIN Agile Service Manager certification. You will need two (2) Foundation Level certification, and one (1) Specialist level certification.
Foundation Level Certifications
As the role of Agile Service Manager is based on agile skills, the first level of this certification is EXIN Agile Scrum Foundation. In contrast to other agile or scrum certifications, EXIN's certification combines scrum frameworks with the agile mindset to ensure candidates have an understanding of Scrum practices within the broader context.
For the second domain of the Agile Service Manager certification, you need to choose between IT Service Management and Service Integration and Management (SIAM). Either of these foundation-level certifications will give you a solid background understanding of modern service management.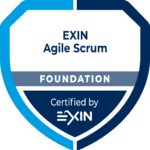 EXIN Agile Scrum Foundation
EXIN Agile Scrum Foundation offers professionals a unique certification that combines agile principles and scrum practices. The exam tests candidates on their understanding of key concepts and their application.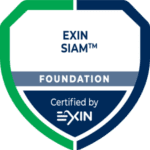 EXIN SIAM™ Foundation tests a candidate's knowledge and understanding of the terminology and the core principles of SIAM. This certification covers subjects including the potential benefits, challenges, and risks of implementing Service Integration and Management.
EXIN IT Service Management Foundation based on ISO/IEC 20000:2018
EXIN IT Service Management Foundation based on ISO/IEC 20000:2018 tests a candidate's fundamental knowledge of key information and concepts of ITSM. The emphasis is placed on the service management system (SMS) and service management processes. Specifically the core concepts and basic terminology of ITSM based on ISO/IEC 20000:2018.
Specialist Level Certifications
Lastly, to complete your Agile Service Manager certification, you need to successfully pass the VeriSM™ Professional exam. This will give you a broad understanding of modern service management practices, the VeriSM Management Mesh and how to apply it in an organization.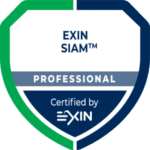 EXIN SIAM™ Professional tests a candidate's knowledge of the application of SIAM™ to situations and the candidate's ability to further analyze the SIAM concepts. The certification looks at managing multiple service providers and integrating them seamlessly to provide a single business-facing IT organization. It also looks at the knowledge and skills required to navigate the 4 stages of the SIAM roadmap.
EXIN Data Protection Officer is ideal for professionals aspiring to become a data protection officer. This makes it ideal for professionals who have made a start in data privacy or information security but would like more support and direction in their career development.
As the certifications can be taken one by one, professionals can work towards becoming an EXIN Data Protection Officer over a longer period of time. It is especially well suited to professionals who already have one of the certifications required as they then only have to attain the other certifications in the career path to receive the EXIN Data Protection Officer certification.
1. What certificate will I receive?
You will receive a certificate and an electronic badge of "Agile Service Manager" from EXIN
2. What is the role of Consultants Factory in this certification?
Consultants Factory is accredited & authorized by EXIN to offer this certification path and deliver the associated courses on their behalf. So in a nutshell, we will be your partner throughout this journey. The final certificate will be issued by EXIN.
3. What is the validity period of this certification? Is there a renewal required?
This certificate is valid for your lifetime. No further renewal is needed for it.
4. Is this certificate recognized across the world?
Yes! This certificate issued by EXIN is of global recognition. Considering the brand equity that EXIN enjoys, all global brands recognize and appreciate this certification.
5. Is it mandatory to achieve all certificates in this series to be a "Agile Service Manager"? or are there any exceptions?
You are allowed to have the following exceptions:
EXIN Agile Scrum Foundation can be replaced by:
EXIN Agile Scrum higher level certification
EXIN Kanban Foundation
Scrum.Org PSM
Scrum Alliance CSM
EXIN ITSM Foundation can be replaced by:
EXIN ITSM higher level certification
EXIN SIAM any level
ITIL any level
6. How soon can I achieve this certification?
We have monthly sessions of all courses in this series available. Contact us to know the latest schedule. Once started you may complete the certification as early as within one month and as late as 3 months of time.
7. How much is the course fee?
Contact us to know more about the fee details. Do not forget to ask for our ongoing discounts and offers to make this certification more affordable.
Do You Want To Boost Your Career?
drop us a line to Know More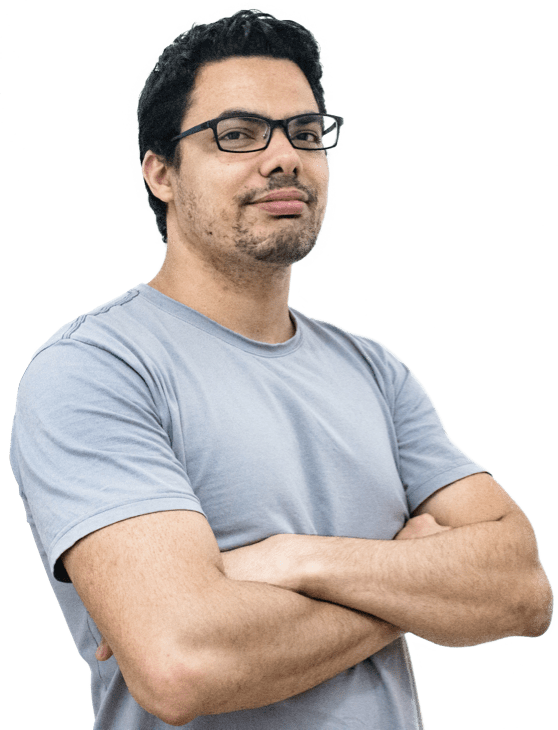 We Are Consultants Factory
We offer IT management training & consulting services. We are a startup of 7 years, founded by a team of experts with an average of 18 years of expertise.
We have helped over 15K IT professionals to shape up their career through our certification courses.
We specialize in IT Service Management, IT Governance, Cyber Security, Data Privacy, Project Management, Quality Management & Emerging Technology related trainings. We help you achieve certifications like ITIL, ISO 27001 Lead Auditor, ISO 27701 Auditor, COBIT Assessor & Practitioner, SIAM Professional, Artificial Intelligence, Blockchain, Cloud Computing etc.
Our trainings are accredited by Global leaders like Axelos, Peoplecert, EXIN, PECB, Exemplar Global etc
Our Goal is to provide you with the skills & certifications to master the critical tactics and strategies that will drive your career growth.
Our Alumni Work at Major Brands and High-profile Startups
Contact us to Know More About This Certification