Be a certified
Information Security Officer
50% Flat Discount. Limited period offer
Don't Worry, We'll Handle Everything
From getting you trained to getting you certified, we manage your complete learning journey. Contact us to know more!
After completing the three required certifications, you will automatically be awarded the EXIN Information Security Officer certification.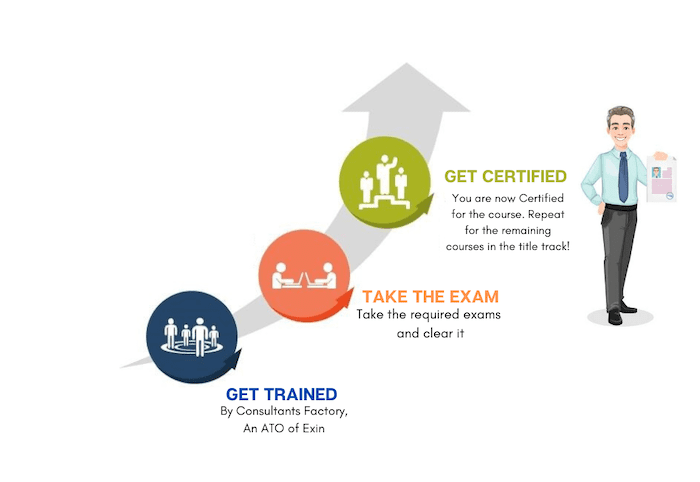 Know you need to get certified, leave the rest to us. From scheduling your batch, exam to your certification – let us handle your learning and certification journey!
We've helped thousands of Candidates with career centric certifications

"Overall training was good, Trainer was very knowledgeable. Was very patient. Elaborated many topics."



"Trainer's knowledge was good and her matter expertise was excellent and helpful and the way the training was organized as per schedule by the sales Team and Consultants Factory was awesome."

Hemant Tandon
"Clarified all the questions, Support from the entire team of CF, flexibility and course design was great."
Customer satisfaction Rate
Frequently asked questions. Contact us if you have any other query
Ready to Get Certified?
Fill this for Special Offers!