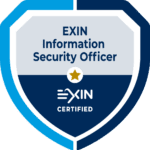 Information Security Officer
The Information Security Officer certification provides the right knowledge and competences for those who are aiming to become or already are an Information Security Officer. When you are certified by EXIN as an Information Security Officer you are extensively tested not only on Information Security Management requirements (based on the ISO/IEC 27001 standard), but also on new requirements such as Data Protection & Blockchain.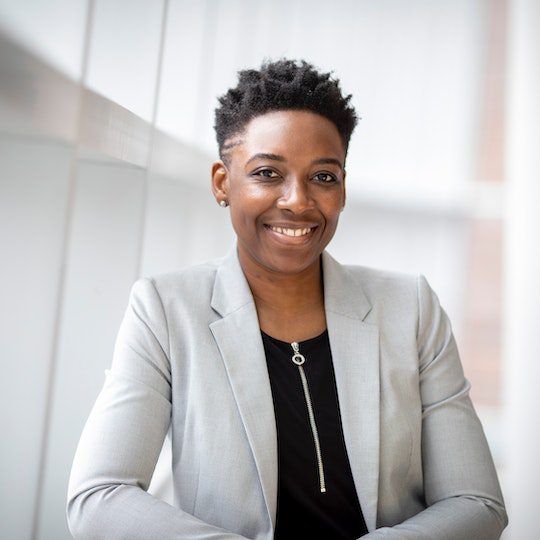 Training by us, Certification by EXIN
EXIN Information Security Officer
When you are trained by us and certified by EXIN, you will be able to use and apply the knowledge and skills acquired during the career path and put them into practice when taking up the role of Information Security Officer.
The combination of Information Security and your choice of Privacy & Data Protection, Cyber & IT Security or Blockchain will provide professionals with the theoretical knowledge of security and how to apply the regulations and best practices in their organization.
EXIN Information Security Officer Certification Path
A total of 3 certifications are needed to achieve the certification of EXIN Information Security Officer (2 Foundation Level + 1 Specialist & Experience Level).
2 Certifications at the Foundation Level

ISO/IEC 27001 Foundation Certification is Mandatory
The second Foundation Certificate can be chosen from a list of possible set of three

Privacy & Data Protection Foundation
Blockchain Foundation
Cyber & IT Security Foundation)

1 Certification at the Specialist & Experience Level

ISO/IEC 27001 Professional Certification
CF & EXIN HAS TEAMED UP TO MAKE YOU SUCCESSFUL
Consultants Factory (CF) is a leader in IT Management Consulting & training
At CF, you will be groomed by practicing Consultants & auditors, and NOT pure-play trainers
EXIN is a leading, high-quality and respectable Exam Institute
Accredited certificate from EXIN are a game-changer
Certification Journey Details
After completing the three (3) required certifications, you will automatically be awarded the EXIN Information Security Officer certification. You will need two (2) Foundation Level certification, and one (1) Specialist level certification.
Foundation Level Certifications
To give candidates a good, solid understanding to build on, the Certified Information Security Officer certification starts with the foundation module of the Information Security Management program plus one more EXIN Foundation certification. Candidates can choose from 3 different EXIN modules related to security.
Information Security Foundation based on ISO IEC 27001
EXIN Information Security Foundation is suitable for all professionals who deal with confidential information. It creates a solid basis for higher-level certification.
EXIN Privacy and Data Protection Foundation
Privacy & Data Protection Foundation is designed for all who need to have an understanding of data protection and GDPR.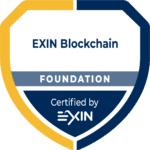 EXIN Blockchain Foundation
The EXIN Blockchain Foundation certification validates a professional's knowledge about blockchain as a ledger with potential as a worldwide decentralized record for the registration, inventory, and transfer of assets.
Cyber and IT Security Foundation
The EXIN Cyber & IT Security Foundation certification builds IT professionals' knowledge and understanding of the technical background surrounding digital security.
Specialist Level Certifications
The last certification is the specialist level Information Security Management certification that includes practical assignments so that candidates get to experience what is asked of an ISO and to test their skills before putting them into practice in real-life situations.
Information Security Management Professional based on ISO/IEC 27001
Information is crucial for the continuity and proper functioning of both individual organizations and the economies they fuel; this information must be protected against access by unauthorized people, protected against accidental or malicious modification or destruction and must be available when it is needed.
EXIN Information Security Officer is ideal for professionals aspiring to become an Information Security Officer. This makes it ideal for professionals who have made a start in data privacy or information security but would like more support and direction in their career development.
As the certifications can be taken one by one, professionals can work towards becoming an EXIN Information Security Officer over a longer period of time. It is especially well suited to professionals who already have one of the certifications required as they then only have to attain the other certifications in the career path to receive the EXIN Information Security Officer certification.
1. What certificate will I receive?
You will receive a certificate and an electronic badge of "Information Security Officer" from EXIN
2. What is the role of Consultants Factory in this certification?
Consultants Factory is accredited & authorized by EXIN to offer this certification path and deliver the associated courses on their behalf. So in a nutshell, we will be your partner throughout this journey. The final certificate will be issued by EXIN.
3. What is the validity period of this certification? Is there a renewal required?
This certificate is valid for your lifetime. No further renewal is needed for it.
4. Is this certificate recognized across the world?
Yes! This certificate issued by EXIN is of global recognition. Considering the brand equity that EXIN enjoys, all global brands recognize and appreciate this certification.
5. Is it mandatory to achieve all certificates in this series to be an Information Security Officer? or are there any exceptions?
You are allowed to have the following exceptions:
EXIN Information Security Management Professional can be replaced by:
EXIN Information Security Management Expert
EXIN Information Security Foundation can be replaced by:
ISO/IEC 27001 PECB certification
ISO/IEC 27001 Lead Auditor certification
ISACA CISM or ISC2 CISSP
6. How soon can I achieve this certification?
We have monthly sessions of all courses in this series available. Contact us to know the latest schedule. Once started you may complete the certification as early as within one month and as late as 3 months of time.
7. How much is the course fee?
Contact us to know more about the fee details. Do not forget to ask for our ongoing discounts and offers to make this certification more affordable.
Do You Want To Boost Your Career?
drop us a line to Know More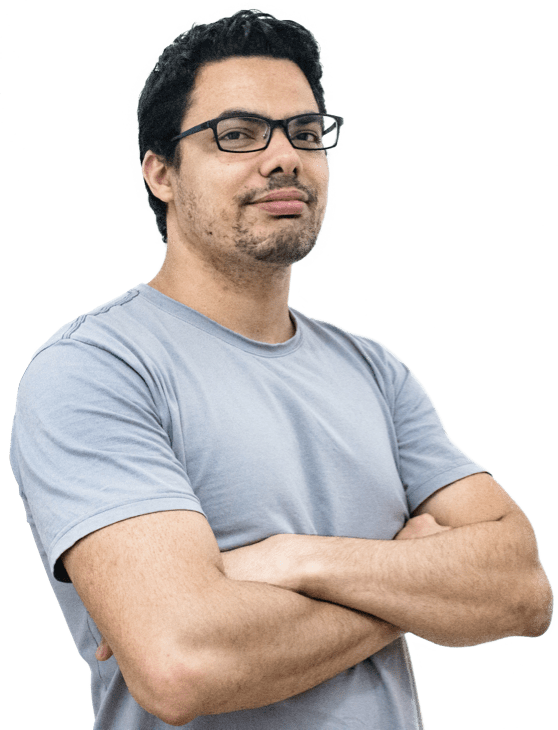 We Are Consultants Factory
We offer IT management training & consulting services. We are a startup of 7 years, founded by a team of experts with an average of 18 years of expertise.
We have helped over 15K IT professionals to shape up their career through our certification courses.
We specialize in IT Service Management, IT Governance, Cyber Security, Data Privacy, Project Management, Quality Management & Emerging Technology related trainings. We help you achieve certifications like ITIL, ISO 27001 Lead Auditor, ISO 27701 Auditor, COBIT Assessor & Practitioner, SIAM Professional, Artificial Intelligence, Blockchain, Cloud Computing etc.
Our trainings are accredited by Global leaders like Axelos, Peoplecert, EXIN, PECB, Exemplar Global etc
Our Goal is to provide you with the skills & certifications to master the critical tactics and strategies that will drive your career growth.
Our Alumni Work at Major Brands and High-profile Startups
Contact us to Know More About This Certification