Get two Lead Auditor Trainings at 50% Off
ISO 27001 & ISO 27701 Lead Auditor Courses
Be a certified Lead Auditor

Super-Charge your Career

Happy Holidays Offer: Get 50% Off
This dual certification course helps you achieve the career-transforming in-demand combination of two sought after ISO standards (IEC 27001 & ISO 27701).
While ISO 27001 is the de facto standard of Information Security Management System (ISMS), the ISO 27701 is the only standard available that helps you benchmark your Personal Information Management System (PIMS) vis-a-vis the global base practices.
Information Security & Data privacy combined into one, this course is indeed capable of boosting your career immediately.
Consultants Factory is accredited by Exemplar Global (erstwhile RABQSA) to deliver these courses on their behalf and issue course completion certificates.
This Lead Auditor training enables you to develop the necessary expertise to perform an Information Security Management System (ISMS) &/or Personal Information Management System (PIMS) audit by applying globally standardized Management System audit principles and procedures.
Based on your course completion certification, (and relevant audit experience) you may also apply directly with Exemplar Global for achievement of a lead auditor status.
Individuals who want to become Registered Lead Auditors of ISMS & PIMS
Individuals leading their companies to ISO 27001:2013 &/or ISO 27701 certification
It is also essential for anyone involved managing information &/or privacy and with a responsibility to design, implement and manage an ISMS &/or PIMS that meets the requirements of ISO 27001:2013 &/or ISO 27701
This dual course duration is 7 training days. (instead of the traditional approach of 10 training days for two Lead Auditor Courses)
This 7 days course can be availed in two combinations:
Seven  consecutive days
Seven days divided into two sets of (5+2) days, with the first 5 consecutive days initially and the remaining 2 days at a later point (those 2 days being consecutive)
Day One
Introduction to ISO Standards
Introduction to ISO/IEC 27001:2013
Key Terms & Definitions of ISO 27001
Information Security Management System Basics Discussion
ISO/IEC 27001:2013 Requirements
Context of the Organization
IT Security Controls
Sample Quiz
Questions & Answers
Day Two
Auditing Principles
Audit Guidance and Definitions
Audit Planning and Preparation
Activity: Documentation Review
Activity: Audit Planning
Day Three
Performing the Audit
Activity: Performing an Audit
Writing Nonconformity Statements
Activity: Writing Nonconformity Statements
Closing Meeting
Completing the Audit Report
Corrective Action and Close-Out
Activity: Mock Audit Practice
Day Four
Leading Audit Teams
Management System Certification Scheme and Auditor Qualifications
Activity: Leading Management Systems Audit Teams Mock Audit
Day Five
Review of Audit Process and Audit Management Strategies
Final Exam (related to ISMS)
Day Six
Introduction to PIMS and ISO/IEC 27701
Key Terms & Definitions of ISO 27701
Personal Information Security Management System Basics Discussion
Privacy principles & concepts
Global privacy practices
ISO/IEC 27701 Requirements - Part 1 of 2
Sample Quiz
Questions & Answers
Day Seven
PIMS Auditing Principles
ISO/IEC 27701 Requirements - Part 2 of 2
Activity: PIMS Audit mock practice
Activity: PIMS Documentation Review
Activity: Audit Planning
Final Exam (related to PIMS)
Two (2) examination papers of 100 marks each (one examination is for ISO 27001 standard and the Management System Auditing  methodology and the second one is of ISO 27701 standard knowledge)
The ISO 27001+Auditing Methodology Examination is of 100 marks (100 questions), and the ISO 27701 Examination is of 40 marks (40 questions)
Duration of the ISO 27o01+lead Auditor examination is 150 minutes (2.5 hours), and the ISO 27701 standard examination is of 60 minutes (1 hour)
Both are objective type multiple-choice examinations
Passing score is 70%
No negative marking in any of the examinations
Your results are published within a maximum of one calendar week from the date of the examinations
Upon passing, you receive the ISO 27001 & ISO 27701 Lead Auditor course completion certificates
The certifications are jointly issued by Exemplar Global & Consultants Factory
Contact us NOW & Register!
Course Completion Certificate Sample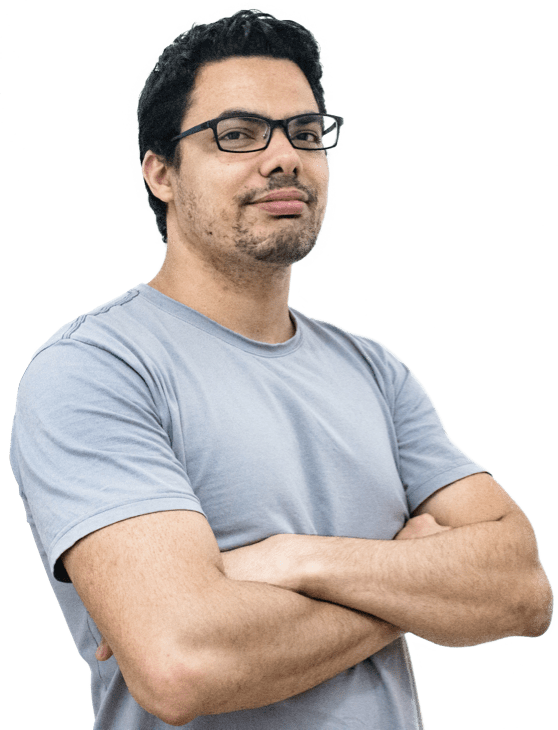 We Are Consultants Factory
We specialize in IT management consulting & training services. We are a startup of 5 years, founded by a team of experts with an average of 18 years of expertise.
We have helped over 10K individuals to shape up their career through our certification courses.
We specialize in IT Service Management, IT Governance, Cyber Security, Data Privacy Project Management etc. We help you achieve certifications like ITIL, COBIT, ISO's, SIAM etc.
Our Goal is to provide you with the skills & certifications to master the critical tactics and strategies that will drive your career growth.
Which other Courses Do we offer?
ITIL 4 Foundation
ITIL Create, Deliver & Support (CDS)
Drive Stakeholder Value (DSV)
High Velocity IT (HVIT)
Direct, Plan & Improve (DPI)
Digital & IT Strategies (DITS)
Managing Professional Transition (MPT)
SIAM Professional & Foundation
VeriSM Foundation & Professional
Cloud Computing Foundation
Artificial Intelligence Foundation
Blockchain Foundation
ISO 27001 Lead Auditor
ISO 27701 Lead Auditor
ISO 22301 Lead Auditor
Certified Information Security Officer
Information Security Management Foundation
Information Security Management Professional
Privacy & Data Protection Foundation
COBIT Foundation
COBIT Implementer
COBIT Assessor
ITIL4 Managing Professional
ITIL4 Strategic Leader
Certified Digital Transformation Officer (DTO)
Certified Information Security Officer (ISO)
Service Integration Manager

Contact us NOW & Register!
Our alumni work at Major Brands and High-profile startups
Take Charge of your Career in just 2 minutes and Win More
What our alumni are saying
"CF offers one of the finest training & certification experience in IT management subjects. Hands-on and dedicated trainers and a dedicated relationship manager... my experience was fantastic. Will look forward to more courses soon."
"Learning & certification with Consultants Factory has been an enriching experience. The trainer was committed to helping me accomplish not only the certifications, but also an in-depth appreciation of the topics. These courses (ITIL, Information Security) helped me in my day-to-day work."
"The entire CISO journey with CF was a joyride. Let me highlight that I was a non-believer of online remote learning prior to attending these sessions. Surprisingly, they turned out to a much better choice than the classroom sessions (attending classes while still in PJ's. What can be better?). Thank you friends. Will look forward to more sessions in future."
Contact us NOW & Register!